EPSXE 1.5.1 vs EPSXE 1.5.0
Config utilisée:
Hardware Specs

PIII 800EB 768mo
Geforce 2 Pro (hercules)
Sound Blaster Live Platinium
Win98se-Win2000

Plugs in utilisés pour les deux versions:

Graphique: Pete's OpenGL Driver 1.58
Sonnore: ePSXe SPU core 1.5.0.
CD-rom: Pete's CDR ASPI/IOCTL Driver 1.10
Bios: scph1001.bin

TENCHU Shinobi Gaisen (JAP NTSC)


ePSXe 1.5.1 ---------------------------------------------------------------------------ePSXe 1.5.0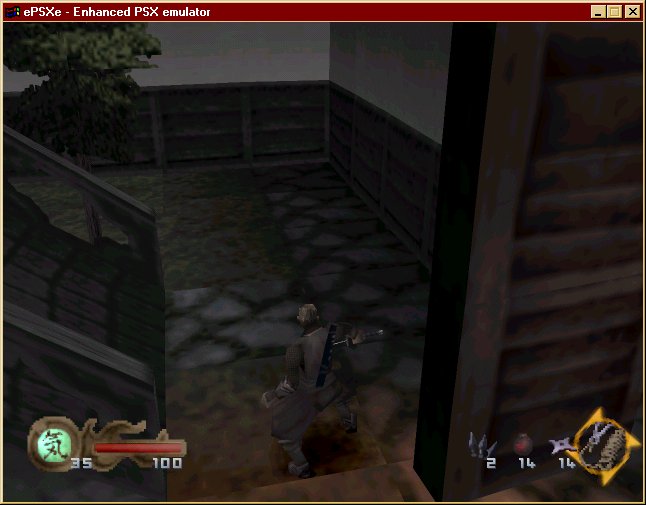 Bon jusqu'à la c'est pareil pour les deux
Ok it's the same for both...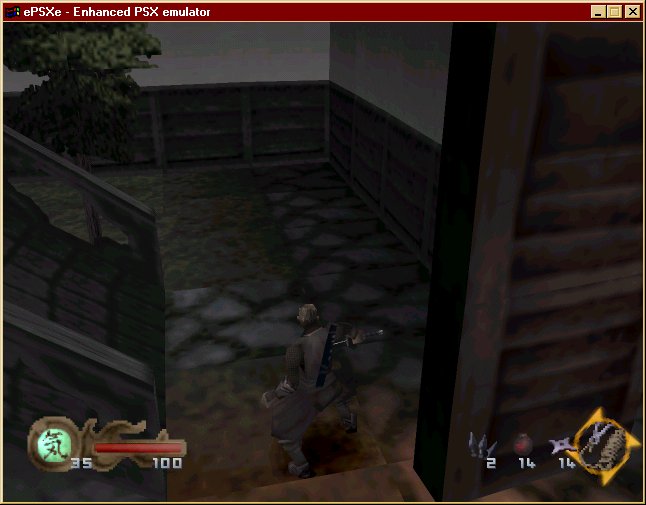 Toujours idem (le but étant de montrer la progression)
also here... (only to show progression)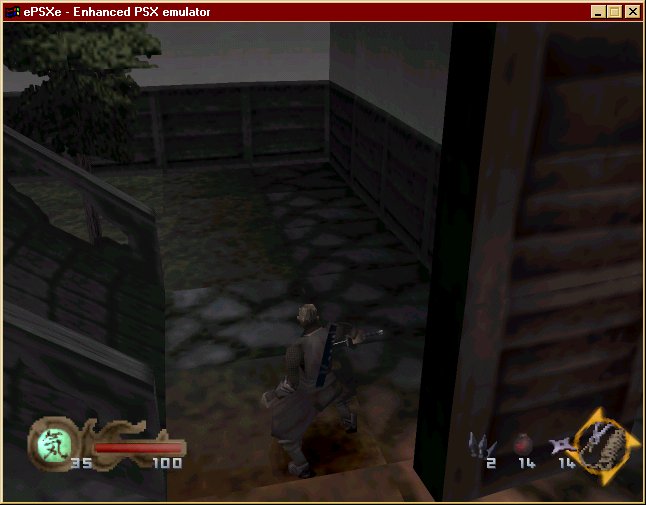 on tourne à droite ;)
To the right...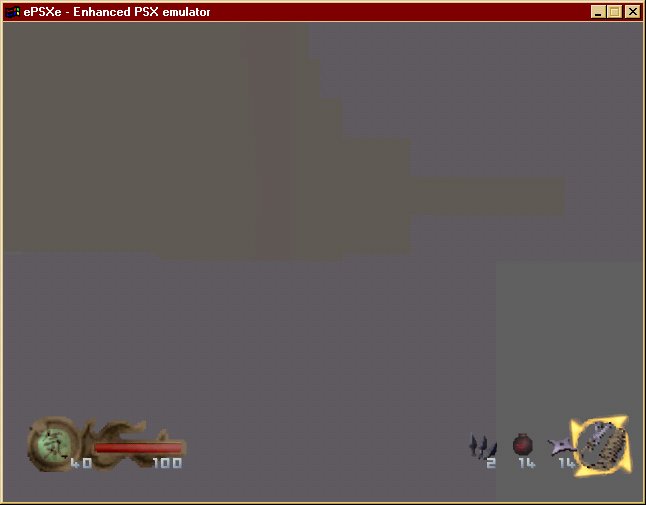 -----------------------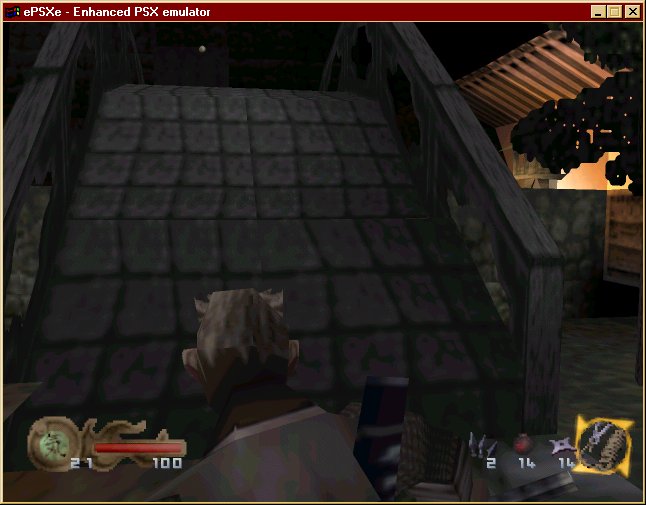 La c'est clair, à gauche (1.5.1 ) ca merde, à droite (1.5.0) c'est normal, les plugs-ins et la config étant la même il ne sagit donc que de epsxe
Err... What the hell ? It seem to be a little buggy hu ? Both used plugins are the same so is it an Epsxe bug ?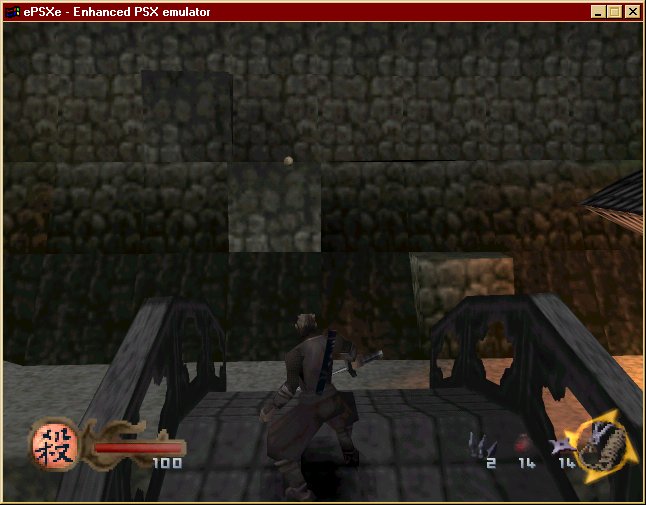 on recommence à y voir quelque chose qu'au milieu du pont pour la version 1.5.1
hmm.. let's continue through this bridge... hmm graphics are correct in 1.5.1

alors que ci dessous (1.5.0) on voit l'image avant le milieu du pont !
but in 1.5.0 we saw the bridge'middle point in front of us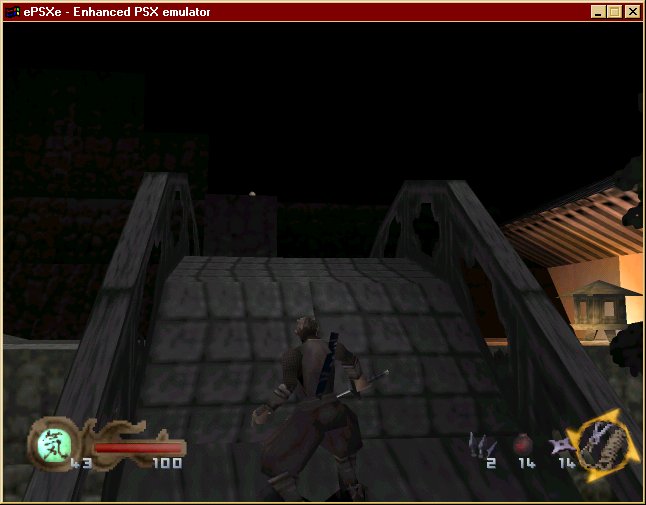 et enfin
and finally...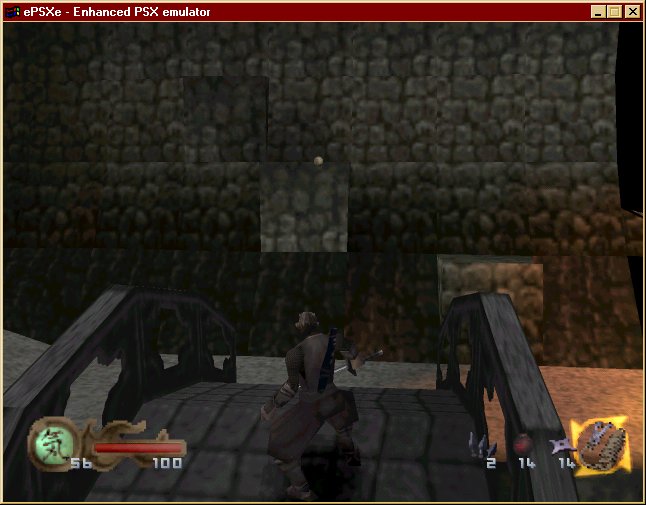 on arrive au milieu du pond sans avoir été géné par ces problèmes d'affichages
we are at the end of the bridge without the bugs...




Voici je crois 'un' problème trouvé pour cette nouvelle version de epsxe 1.5.1 qui serait apparemment un problème d'affichage/transparence (?!)
et ceci a été testé sur Tenchu Shinobi Gaisen mais doit probablement intervenir sur d'autre jeux utilisant ce style de graphisme/3D .
It seems to be a problem with these graphic routines wich are used in this game. I think it the same behavior with the other games which use
same engine.